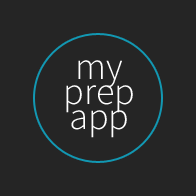 Education Content Platform and StartupYard Alum Educasoft Secures Funding
Educasoft, creator of Hrave.cz and MyPrepApp, content systems for secondary school test preparation, have announced this week that they have secured a 5 figure investment from an unnamed private investor, to focus on the Czech test preparation market. We caught up with StartupYard Alum Vaclav Formanek to talk about Educasoft, MyPrepApp, and the investment process. 
So Vaclav, tell us about Educasoft since you left StartupYard.
Well, as you know, we were one of the few teams who entered StartupYard in the last round with a functioning product, and even some customers. We had been working on Hrave.cz for some time, but we were at the accelerator to build a more "global," education product, MyPrepApp.
At the end of acceleration, we really just had a prototype, and a good sense of where we were heading next. In the first 6 weeks after StartupYard, we really had to keep working on the product, and prepare our marketing channels, Facebook registration for users (so they could sign up for MyPrepApp through Facebook), and other things that we needed to really launch a paid product. It went from an experiment to a real business in that time.
What I see as the biggest step in development since then was that we opened our CMS to partners. We want to be more than an application, but rather a platform for content creators. We aren't the primary content creators, so we want to attract content creators by being an easy, effective platform for great educational content, that allows that content to be used by students in an effective, fun, and focused way.
We have developed some potential content partners as well, ranging from regional content developers, to one content creator who is focused on a single university. I really enjoy seeing how the product scales so well to these very different uses.  The content partners we have attracted really know good content, and they are interested in piloting the use of Hrave/MyPrepApp to publish content on their markets. These early partnerships are really important for us in validating this business model.
What are some of the difficulties you've encountered in repositioning Hrave.cz as a more global product?
Well, Hrave is essentially the Czech local version of MyPrepApp, the global product. It has acted as our laboratory, in a market we know best and can easily test in. The goal for the next 6 months for us is really to learn how to do business in the Czech Republic.
We left StartupYard thinking that MyPrepApp would be a more global product, much sooner. But we've learned that we need to spend more time on the local market before scaling globally. We don't see this is a failure, but to be honest, it was difficult to convince investors that we already had a winning strategy for a more global product, and they had good points. We needed a stronger testbed for the product, to allow it to mature over a longer period. So we're growing more slowly than we thought we could be, but this change of direction was, I think, still the right thing.
Was that a disappointing outcome for Educasoft?
I am a bit disappointed by this, but I chalk it up to experience. It wasn't catastrophic for us, at all. Our future doesn't depend on being a global product overnight. We still got to take advantage of the exam season in Czech Republic, and we are still growing. We also got to slow down and build our team more slowly, which allowed us to make some smart hiring decisions. We have recruited some great developers and business managers who we might not have found otherwise.
We got very deep into discussions with a few investors. This process really reshaped the business, and talks with investors did give us good ideas. But it took a lot of time and energy, and we weren't able to arrive at terms. That was hard, but I'm glad we went through it.
Why is innovation so important in the Education field? What are you doing that major publishers like Pearson can't? 
What I see as most important is that education has to somehow follow the trends in students' lives. Modern students consume and interact with content in very modern ways. If the  educational process wants to be successful, it needs to be tailored to the way that people interact with the world today. That is not really the way education currently works.
Educasoft is about providing the best educational content possible to each individual student. Not all students are lucky enough to have great teachers, and we hope that technology will fill that talent gap- making good teaching available to every single student. Some teachers are fun and interesting, but some aren't. We want to bring fun and interesting ways of learning to every student. So our goal isn't just to reform the education system from above, but to reach students on an individual level, and then do that as many times as we can.
I think when it comes to major publishers, the difference is that they don't see being fun and enjoyable as an important goal. They only see outcomes: students are statistics to them by necessity, but we think about our products on a much more human level. We are motivated to be engaging and fun, and we are closer to the students, making that possible for us in a way that it isn't possible for major publishers. Agility is a huge advantage when it comes to innovating in education. We've done questionnaires, and they get huge response rates- 10% of our users respond. And the thing that comes out of these is that students want customized study plans, which really stears our development in a very flexible way.
The way we will find success and survive is to be accountable to the students first- not to the system that they inhabit. That is fundamentally different from how major content publishers work. It's not just about persuading a huge district or a school to buy our content, but about appealing to each student with content that speaks to them. We can communicate also with individual teachers, and actualize their feedback in a much shorter time. So I feel that we are living closer to our students' real needs of today. That's not something a major publisher can do, or even has a reason to do.
Let's talk numbers! What kind of traction does MyPrepApp/Hrave have? 
August was the first month from which we have real data. 1,100 registered users, which is 6% of the target group for Hrave.cz. 20,000 students retake maturita exams in September, and we got 6% of them, with a 2.5% conversion rate. We were hoping for better, but we learned a lot from that first push.
Now the new school season has started, and Hrave has 10-15 new users every day, about a thousand since September. The numbers are still pretty small, but we're improving our conversion rate between visitors and registered users. We've been able to track our website changes and leverage them to significant increases in the conversion rate. We've also established a really good track record for technical issues- we haven't missed any sales due to technical issues at all.
Visit time averages for all users was over 16 minutes since September, and we have a 40% returning user rate, which we are really happy with. What I also see as a good thing is that we've started learning how to study user behavior, and increase our conversion rate. We've established some gamification elements to sell licenses, and we'll keep perfecting that.
We've also learned a lot about A/B testing for email marketing, and we're in a much better position now. This is how lean startup methodology works- we meet every week, and we always start with 10 key metrics. Everyone in the team has to see how they "move the needle," and influence the metrics in a positive way. It's very motivating.
You recently closed an investment. What has been the hardest objection to answer with your investors? How have you solved it?
Our first investor was interested in how we were planning to succeed on the US market. That was a hard thing to tackle for us, and it led to us taking this different approach.
Our current investment is mid-five figures, and the terms were much better than with previous investors that we talked to. He really believes in us, and that has made this process relatively easy. Maybe that also means that our current plan makes a bit more sense, or is a bit more realistic when it comes to a real chance of achieving our goals.
Where do you see yourselves in 6 months with Educasoft?
There are 3 big goals for us in the short term. First, we are developing a "multi-player arena." Imagine Mortal Kombat, but with a study prep angle. We think that will have great viral potential, and it's something we are exciting to test.
Second, we want to leverage the content we already have for content marketing, to generate more traffic for our paid product. Good interactive content glossaries that are focused on explaining of key terms any student need to know to pass a particular exam are lacking in the Czech market.
Third, the tailored study plan we mentioned early. This is, I think, going to be a really killer feature. We'll be able to convert many more paid customers if we can create an easy-to-use, intelligent test prep plan, based on actual student needs.
We also want to broaden our content base with new courses and content, including grammar school admission tests for younger kids. We are also working on a pilot program for the Polish market, because of the similarity of the test prep system there. To help us grow, we are testing affiliate marketing and content marketing strategies.
We are looking to get mid-five figure revenues within 6 months, and we have an ambitious goal in that regard. We want to nail down the Czech market fully during that time, and be in a great position to scale to nearby markets.
How did your time at StartupYard have a positive impact on your direction as a company?
We came to StartupYard with just a prototype and dreams. During the program and mentor sessions, we learned a lot about how to shape our dreams into achievable plans, and how to present these plans to other people in a way that makes them both attractive and realistic.
StartupYard had a very inspiring atmosphere. The fact that you're there every day meeting mentors, who "made it" and you are surrounded by other teams who are just "making it" makes you believe that you will succeed in the same way.
Which of the StartupYard Mentors has been most helpful to Educasoft, post acceleration, and why?
We have been in contact with a bunch of StartupYard mentors who have been helping us with fundraising. Director Nikola Rafaj is one person who was extremely helpful and supportive for us during the investment negotiation. In the last weeks we have been consulting about investment terms on almost daily basis and I am sure It would have been much more difficult for us without him. Thank you, Nikola!
https://startupyard.com/wp-content/uploads/2014/12/logo-2.png
196
196
StartupYard
https://startupyard.com/wp-content/uploads/2015/02/Logo.png
StartupYard
2014-12-05 09:00:38
2019-05-21 11:08:34
Education Content Platform and StartupYard Alum Educasoft Secures Funding