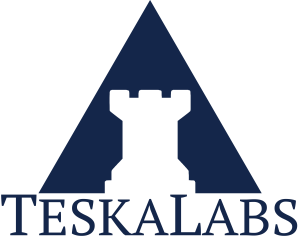 TeskaLabs, a StartupYard Company, Raises €337K in Pre-Seed Round
Today we have the great pleasure of announcing that TeskaLabs, a StartupYard company from our most recent 2015 cohort, has raised €337,000 in "pre-seed" funding from a combination of private and institutional sources including StartupYard, TechStars London, and Czech VC firm Credo Ventures.
The investment round was announced on Forbes.cz yesterday (article in Czech).
TeskaLabs, which produces cutting edge enterprise-grade security for mobile platforms and devices, joined TechStars London shortly after leaving StartupYard in June of this year.
The company will employ this financing to recruit top technical talent, and expand their research and development in Prague, as well as their sales operations in London.
Prague is no stranger to successful high-tech security firms. Avast and AVG, both billion dollar companies that were founded here, have both developed over the past decade into worldwide leaders in the field. AVG became the first Czech company ever to IPO on the New York Stock Exchange in 2012.
TeskaLabs: Prague Born

TeskaLabs was founded in 2014 by Teska and Vladimira Teskova. The pair, both highly experienced in enterprise mobility and network operations, started TeskaLabs in response to their experiences with the internal security practices of large enterprises, particularly the challenges of staying up to date with a rapidly changing security environment. TeskaLabs provides an always up-to-date, plug and play security layer which can scale to even the largest of operations, operating on thousands of devices within a single company.
"The really key danger right now in the enterprise mobile and Internet of Things (IoT) security market is that the focus has been from the wrong angle, and existing solutions are difficult to adopt," said Teska, CEO, TeskaLabs. "We take secured enterprise mobility to a new level with our robust, pervasive protection, active monitoring, and easy-to-implement solution so that organizations can go secure- and do it right now."
"This is the biggest funding round a company coming out of StartupYard has ever secured in such a short time after leaving the program," commented Cedric Maloux, Managing Director of StartupYard.
"We invest in smart, innovative companies that show creative solutions and promising futures," said Max Kelly, Managing Director, Techstars London. "We are excited by their vision, approach and its progress toward positioning itself as the leading provider of security solutions for mobile and IoT."
"We believe in the vision of Ales and his team, and we're happy to back them," said Ondrej Bartos, Partner at Credo Ventures. In the emerging field of IoT, we believe security will be of increasing importance, and we are keen to work with TeskaLabs on delivering a solution for it."
TeskaLabs provides Enterprise-grade Security Solutions for industrial, consumer mobile, and Internet of Things applications. With its robust and efficient plug-and-play security platform for any connected device, they offer an active, up-to-date security layer via software, hardware, and cloud products based on industry best practices.
For more information, visit www.teskalabs.com. 
https://startupyard.com/wp-content/uploads/2015/04/teska4-300x2511.png
251
300
StartupYard
http://startupyard.com/wp-content/uploads/2023/08/SY_accelerator_dark.png
StartupYard
2015-08-19 09:00:48
2019-05-21 11:07:26
TeskaLabs, a StartupYard Company, Raises €337K in Pre-Seed Round