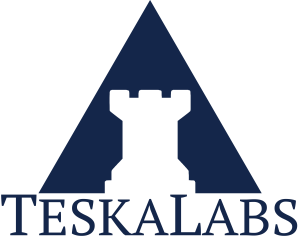 Meet the 2015 Startups: Ales Teska, CEO of TeskaLabs, Enterprise Security Masterminds
This interview is part of a series, Introducing the 2015 StartupYard Teams. We'll be posting detailed interviews with the founders of each of our 7 teams, in advance of StartupYard Demo Day, May 28th, 2015 in Prague. 
Over the past 5 weeks, as the StartupYard team and mentors have gotten to know Ales Teska, founder of TeskaLabs, we've liked him more and more.
Careful in his speech, and precise in action, he is creative, with a contained energy. He often displays a rigor and discipline to his thinking that can be unusual among startup founders, few of whom can match his 17 years of industry experience. Perhaps his calm temper is best suited to his chosen profession, which is perfecting plug-and-play enterprise security solutions.
TeskaLabs, named for the founder, who has extensive corporate experience as a project manager, began life as the sum of many years of experience and frustration dealing with corporate security demands. Teska's industry experience is exemplified by TeskaLabs' early customers, including British Gas, NetworkRail, and DHL Supply Chain.
Now Teska is bringing his experience to the market as a one-stop solution, providing enterprise grade security solutions for industrial and consumer mobile applications.
Teskalabs offers a plug-and-play information security platform for any connected device via software, hardware and/or SaaS products. TeskaLabs' solutions reduce deployment time forrobust enterprise network and mobile security from months, to only minutes.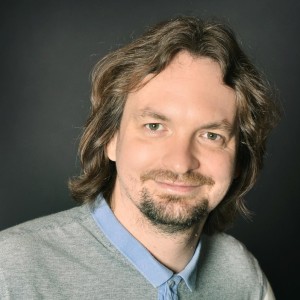 I sat down with Ales this week to get more of the TeskaLabs backstory. Here's what he had to say.
Hi Ales, why don't you tell us a bit about the TeskaLabs team, and your journey to StartupYard.
TeskaLabs has been my dream from my early 20's. I launched my first business when I was only 18 years old. It was an Internet cafe in my hometown Jablonec nad Nisou which quickly pivoted to a software business catering to smaller local enterprises.
Since that time, I've tried a lot of different jobs. I led a team that created software and hardware for a multimedia delivery system and spent some interesting time in Taipei.  In the last ten years, I've worked at the world's largest logistics corporation, DHL, as a software development manager.  
My teams worked on various enterprise applications including mobile apps. I'm a very creative and productive person. While doing corporate work, I also did a series of side projects and launched several successful products. For example, I created a distributed measurement system for mobile operators, for monitoring the quality of their services. I also did an online project management tool. There is a couple of open-source projects I initiated out there too.
During this journey, I met a few great people who decided to join me and motivated me to come up with more innovative ideas, which, by the way, is incredibly difficult in a corporate environment. TeskaLabs evolved around these people and ideas. This is a materialization of my vision of how truly innovative things can happen through a great team in the modern day.
We were seeking experienced advisors and mentors who could move us to the next level, and we found them at StartupYard.
How has that original vision for the company changed during the first month at StartupYard?
TeskaLabs as a company has quickly become much more mature. The key element of our vision remained unchanged and reinforced during these few weeks. We are now on the verge of a new working era.
Enterprises are starting to shift from desktop computers and notebooks to mobile devices such as smartphones and tablets in the same way we moved from typewriters to computers in the past.
Unfortunately common understanding of connected security risks within today management in the enterprise is not appropriate, and black-hat hackers frequently take advantage of that. We save such enterprises from these painful lessons. We've learned that this is very real and present situation.
During the initial mentoring sessions, our mentors Wallace Green from Cap Gemini and Lenka Cerna, CEO of Annonce.cz highlighted that we should show what we are protecting the business against.  We also need to provide a visibility to this electronic frontier. This advice was very eye-opening.  We at TeskaLabs live in the world where cyber threats are  present and real. Now we understand that we need to bring this information to enterprise executives to help them assess these risks and effectively mitigate them.
What about TeskaLabs makes you a startup, rather than an ordinary security consultancy?
The core of TeskaLabs is research. I believe that only deep insight and cutting-edge technology can provide solid and active protection. For us, it is extremely important to deliver an excellent experience not only for the end user of the mobile application but also for developers of those apps.
Now, you probably ask yourself how mobile application security can impact user experience.  Usually, these two don't go hand-in-hand. The user experience is sacrificed due to many long password fields and lock screens. Even worse, security is sacrificed by the act of doing nothing. Our goal is to deliver both: excellent streamlined user experience and uncompromised mobile application security, very  important for industrial applications.
Can you imagine, for example, field engineers or fork-lift drivers who type 10 or more character long passwords, case-sensitive, at least one number, one symbol, etc. every time they want to use their mobile device? These are difficult but important challenges that we solve.
How can you save your customers time, money, and liability with TeskaLabs products? Why do people need your solution?
The costs of information security incidents such as data leakage or disruptions of operations in the enterprise sphere are enormous. Just look at recent Sony Pictures Entertainment incident. A conservative cost estimate of this hack starts at 15 million dollars.
That could be low compared to the chilling effect it can have on the movie industry- fear of hackers will affect productivity in many industries in the future.
True. Imagine needing a two step verification every time you checked your email! This would seriously impact productivity, especially on mobile platforms.
Many companies recognize the importance of mobile devices for business use.  The users can access business resources from various mobile devices at their convenience to improve productivity, and companies can enable access to business resources through native mobile apps to improve user experience.
However, introducing mobile devices in the enterprise presents additional security challenges. These days, large and complex organizations approach small app development agencies.
Due to different understandings of priorities, security aspects of such deliveries tend to fade away. And, generally speaking, enterprise mobile apps are not secured well enough.
We fill this gap with TeskaLabs, so that agencies can build very secure apps, meeting the tough security expectations of enterprises. Even more importantly, we save these enterprises from extensive and painful experience of being hacked.

Many big companies already have in-house security teams. Why is TeskaLabs a viable alternative, either in terms of cost or quality?
To be responsible for information security within a big enterprise is a tedious and demanding job. You need tools that are flexible, stable and scalable. Something that will frictionlessly integrate with existing corporate infrastructure, adapt easily to all current and future requirements and run without the need of too much supervision, however, raise a clear red flag when anything goes wrong.
During my corporate career, a security team was my  important partner because I deeply believe that application security is a crucial component when you build enterprise applications. And this is especially true for Internet-facing apps such as mobile or web ones.
Therefore,  I can say that I'm very familiar with expectations of people responsible for enterprise application security, and TeskaLabs went the extra mile to bring products that reflect on this experience.
Our products are their tools, and we are keen on giving them the best possible experience they ever get when it comes to mobile application security.
How does Seacat and other TeskaLabs projects fit in with the competition? Do you compete directly with AVG, or Avast?
Our belief is that the best strategy is to build security directly into a mobile application. This is how you get the best possible result in the most efficient way.
Our unique ability is to provide this in a very easy-to-use package to a large crowd of mobile app developers, and through them to even larger crowds of users within enterprises.
Traditional security solutions complement rather than compete, because they address different layers of security e.g. operating system or data.
The most vulnerable point of an enterprise mobile app is not on the mobile device but the backend system. This is where the majority of cyber attacks happen. The design of our solution respects this fact, and so we provide very strong protection here.
This is a completely different approach from AVG, Avast and others. But indeed, it is a great idea to have antivirus installed and activated on your mobile devices.
You've been asked by a few mentors why you felt the need to join an accelerator. What do you feel you're gaining from taking part in StartupYard?
StartupYard is a once-in-the-lifetime kind of experience. When you sit in a corporate job and read about these accelerators and the stories of companies that go through them, it is a very surreal experience.
The pace and the scale of possibilities are simply incomparable. A right accelerator can be a slingshot for your vision and business. It not only shows you what possible but challenges you to reach even further.
We've met so many great people in StartupYard e.g. Michal Pechoucek from Cognitive Security, Adam Zbiejczuk from ROI Hunter, Michal Illich, Ondrej Krajicek from YSoft.  It pains me not to list all of them. Thank you all!
This is a reinforcing experience.  You repetitively meet people who share your vision and understand your passion,  gradually transforms your dream into a clearer and more visible path.  StartupYard is making sure we are set to go.
https://startupyard.com/wp-content/uploads/2015/04/teska4-300x2511.png
251
300
StartupYard
http://startupyard.com/wp-content/uploads/2023/08/SY_accelerator_dark.png
StartupYard
2015-04-17 09:00:55
2019-05-21 11:08:04
Meet the 2015 Startups: Ales Teska, CEO of TeskaLabs, Enterprise Security Masterminds